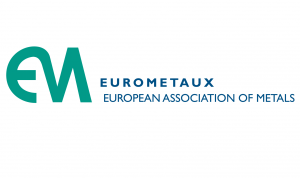 On Thursday 29th October, Eurometaux will hold a conference to debate how the European Union's Circular Economy Package can successfully promote our management of valuable resources, including non-ferrous metals. 
Agenda
Radisson Blu Central Hotel 
47 Rue du Fossé-aux-Loups, 1000 Brussels
12:30-13:30 – Registrations and Lunch 
13:30-13:40– Welcoming by Eurometaux President
13:40-14:00 – Keynote speeches
Antti Peltomäki, Deputy Director General of DG Growth, European Commission
Ruben Verhoeven, Director, McKinsey & Company

On McKinsey's recent study with Ellen Macarthur Foundation: "Growth Within: A Circular Economy Vision for a Competitive Europe"
14:20-15:15 – Maximising valuable resources: a value-chain challenge?
15:15-15:45– Coffee Break
15:45-16:45– Boosting Europe's recycling industries: how can we improve?
16:45-16:55 – What role for finance in supporting the Circular Economy? 
16:55-17:15 – Conclusions
 Karl Falkenberg, Senior Adviser – Sustainable Development, European Commission
17:15-17:30 – Closing Remarks by Eurometaux President
 
17.30 – Cocktail