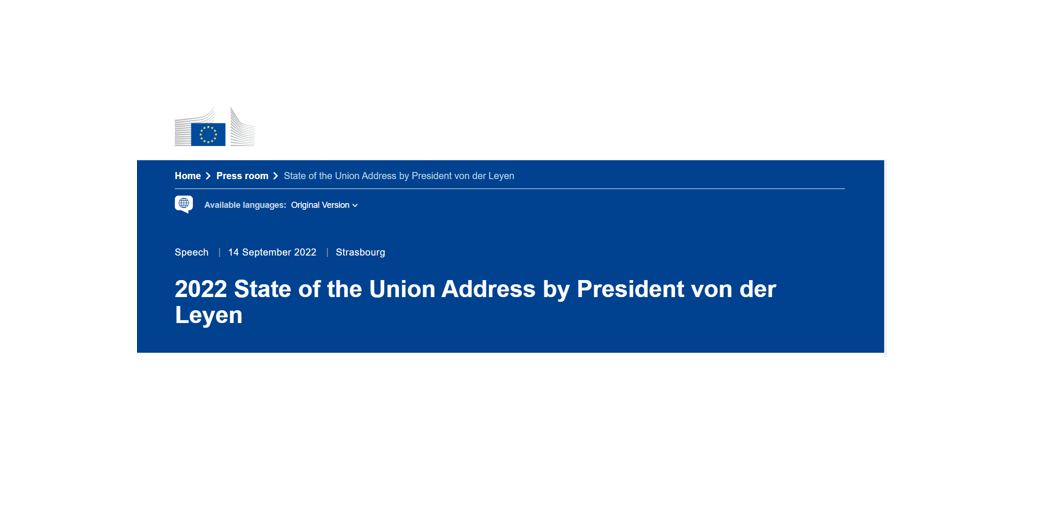 On Wednesday, September 14th, European Commission President, Ursula von der Leyen, presented the State of the Union Address for 2022. Within it, was the highlighted need for a new European Critical Raw Material Act.
The President, Ursula von der Leyen, qouted:
"But securing supplies is only a first step.
The processing of these metals is just as critical.
Today, China controls the global processing industry. Almost 90 % of rare earths and 60 % of lithium are processed in China.
We will identify strategic projects all along the supply chain, from extraction to refining, from processing to recycling. And we will build up strategic reserves where supply is at risk.
This is why today I am announcing a European Critical Raw Materials Act.
We know this approach can work.
Five years ago, Europe launched the Battery Alliance. And soon, two third of the batteries we need will be produced in Europe.
Last year I announced the European Chips Act. And the first chips gigafactory will break ground in the coming months.
We now need to replicate this success.
This is also why we will increase our financial participation to Important Projects of Common European Interest.
And for the future, I will push to create a new European Sovereignty Fund.
Let's make sure that the future of industry is made in Europe."
Read more here.